Our Top Priority is to Deliver Consistent & Exclusive Roofing Leads + Calls

It's a fact that most roofing contractors are not in a desirable position to say that they have enough incoming calls and exclusive roofing leads coming through on a consistent basis. Our clients can say that, due to the fact our roofer marketing + roofing websites have proven to deliver consistent, high quality roofing leads since 2011.

However, there seems to be many concerns about search engine marketing, specifically SEO and many contractors are left wondering...
Is Search Marketing One of the Best Ways to Generate Roofing Leads?
Our answer to this question is a definitive yes and here is why - when someone goes to Google to find roof repair or a roofing contractor, they are doing so with a clear intent to find a contractor to do work, get an estimate, fix a problem or get their roof replaced.  More often than not, they will search for a local contractor first, which is why ranking in Google My Business is so important. If you would like to find out how your business is listed on Google and other major directory sites you can Scan Your Business Here.
Finding the Right Team to Handle your SEO is Crucial for Success
Once you find and stick with the right team, it will change your business. Find the wrong team and you're just wasting time and money. We've heard countless stories from new clients about this unfortunately.
But... the fact remains, plenty of inbound calls and high quality roofing leads can be had and driven to your website exclusively through Google. But did you know that Google uses numerous factors in their search algorithm, including domain age, domain registration length, social signals, user-interaction, loading speed, domain trust, we could go on and on. So how can you as a roofing contractor know which ones to focus on first?
The reality is... you don't know, which is exactly why you searched for a company that does and then subsequently found our website. However even if you don't end up contacting us, we don't want your time to be spent in vain. So here are 4 main factors you should consider according to Search Engine Land.

Before we go on any further on what makes us different and effective, read what a couple of our current clients have to say about our ability to deliver incoming calls and exclusive residential and commercial roofing leads:
I have spent tens of thousands of dollars on online advertising with AT&T and other companies, but often didn't get the results I am looking for. The work Visible Roofer has been doing has taken a little time to develop due to the nature of SEO, but it is definitely working. When you are able to get $100,000+ profit jobs from it like I have, then it makes that little bit of time well worth it. I get bombarded every day from marketing companies saying that they will get me on the first page of Google, but I'm not leaving the Visible Roofer for anyone because what they are doing works. They have earned my trust.

Darin Garrett of Jakes Roofing & Coatings
Before I found the Visible Roofer, I had used several different SEO companies that all just took my money. Damon and his team have been the only ones to deliver and I now have dozens of first page rankings in over a dozen cities for multiple terms like Roofing Stratford, Roofing Contractor Stratford, and more. I have excellent Map placement as well and I get consistent phone calls from the work they've done. I also love the personal care and interest that Damon has taken in my business. He has done a lot for my company's online visibility and we have become really good friends in the process. In life you have to pass it forward and Damon does that!

Saul Robles of Kellner Roofing
We were using Kudzu.com for our SEO and our website did not rank on the top 50 pages. They told us it takes several months to see any results. After getting fed up paying for no results, I found Visible Roofer. They were able to refresh our website with excellent graphics, content, and keywords. They dramatically expanded the coverage of my business and we started ranking within 3-4 weeks. I strongly recommend using Damon and his team for any type of SEO.

Douglas Hann of Royal Remodeling
Just want to say thanks for the work you've done so far for us. I really needed this SEO to work and it made me a little nervous when we first started, but you've been very helpful in answering all my questions. Our site which was new, started ranking in just a few months and we are now on the first page of Google in El Paso for dozens of keywords. We even have #1 and #2 rankings in Google Places. Thanks Damon!

Jesse Rojas of Roof Solutions
How Do We Deliver Roofing Leads & Get Your Phone to Ring?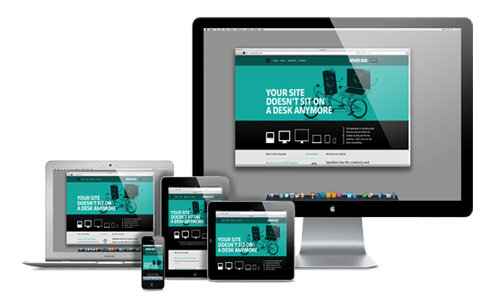 Roofing Web Design
We first build you a fast loading, sleek look roofing website that is built to look good on any device, while converting visitors into phone calls and leads.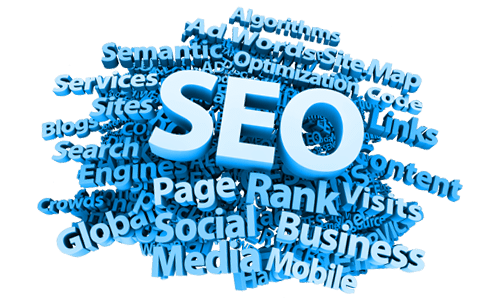 Roofing SEO
We are experts at Roofer SEO. We'll build you a strong online presence to generate targeted traffic consistently, so your website becomes a valuable asset.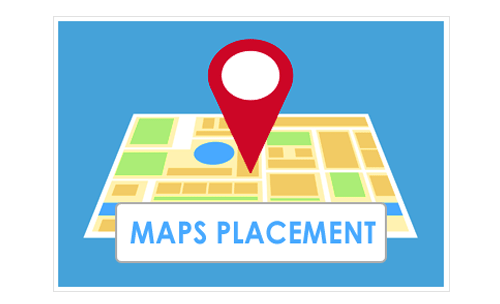 Maps Placement
We deliver Top 3 placement in Local Maps for dozens of roofing search terms to give you more visibility and double the exposure in your main city.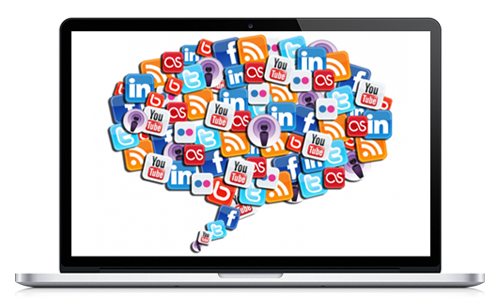 Visibility Building
We'll continue to build and monitor your online presence across search engines, social media, major listing sites, directories and hyper local directories.
Don't Buy Roofing Leads. Generate Them!
If you use or have used a roofing lead service to buy roofing leads, you most likely have to share them with other several other companies, unless you want to pay upwards of $250+ per lead for them to be exclusive roofing leads. If you share roofing leads, you know that most of the leads you buy aren't very good and if you're lucky, you might get 4-5 decent leads out of every 10 you purchase. But that's rare, and more often than not, that number is much worse.
Did you know that your own roofing website can produce far superior results to any lead seller or service. Why? Because on average, at least 9 out of 10 incoming calls or website inquiries that come through the roofing websites we build are solid, real customers looking for real work to be done. So then, why do most contractors continue to buy bad leads? We say stop buying subpar roofing leads that you have to share and start generating them with the Visible Roofer.
With our Proven & Tested Roofing SEO, Top Google Maps Placement, Directory CleanUp & Ongoing Optimization, we help clients gain highly coveted first page visibility for dozens of the most searched roofing terms that drive traffic in your area. Ultimately, we are a far better and less expensive alternative to lead buying. If you are looking for long term sustainable growth and consistently superior roofing leads delivered and driven through your website, than our program will literally change your business.
Why Generate Roofing Leads?
1. Control: In order to eliminate your reliance on buying less than stellar roof leads, you would be taking control, both in terms of your online presence and your roofing lead generation activities. Ultimately, by breaking free of your dependency on buying roofing leads and focusing on lead generation through your own roofing website, you take control of your destiny while turning your website into a valuable asset.

2. Savings: By implementing our roof lead generation service, you'll save a lot of money in the long run by generating leads organically. Research has consistently shown that companies that focus more on inbound lead generation experience a 62% lower cost-per-lead than companies that use outbound tactics for lead generation. In short, incoming calls and leads are better. Period.
3. Quality: Because we tailor your site to attract the exact type of prospects you're seeking, the exclusive roofing leads we help you generate are of much higher quality. Higher quality incoming calls and leads equals a better lead-to-customer conversion rate which means more jobs, more profit and it also helps to save on gas and wasted trips to give free estimates and quotes.
How Would Consistent Calls & Exclusive Roofing Leads Change Your Business?
Some of our clients get up to several calls and roofing leads a day. How would several calls a day change your business? How would 4? How would just 2 incoming calls or roofing leads a day - on a consistent monthly basis change your business?
Better yet - How many incoming calls and exclusive roofing leads a month do you need or want to generate?
Let's take a look at a scenario of 2 incoming calls or leads per day: 30 x 2 = 60. Let's say you only close 10%. If that happens, you might want to hire a better salesman though. Lol. But in this scenario let's just use 10%. That means you close 6 jobs. And what if your average profit on each job was $2500. 6 x $2500 = $15,000 profit. $15,000 x 12 = $180,000 profit for the year.
Now what if you close 40% of those calls / roofing leads? Which is decent. That would mean you close 24 jobs. 24 x $2500 = $60,000 profit. $60,000 x 12 = $720,000 profit. A closing ratio of 60% would generate $1,080,000 in yearly profit. Not bad from just 2 leads / calls per day.
Inbound lead generationg thorough Comprehensive Roofing Marketing program produces extremely high quality residential or commercial roofing leads. It is not uncommon for our clients to close 60-80% of the leads and calls coming through their own website. This is why our roofing websites + roofer marketing consistently produce the best calls and roofing leads you can get outside of referrals.
Are you willing to invest in your future by taking the steps necessary to get there? All you have to do is reserve a confidential consultation. Within 20 minutes of speaking to us, you'll know right away why we can be the right fit for you. Call today and take your business to the next level...
I have worked with multiple SEO companies and nobody has been able to get me high rankings, except for Damon. He got me hundreds of top rankings throughout Los Angeles County and he's the only one that has actual done what he said he'd do. I'd recommend him to any company, but not in LA.

Tony Figueroa of Best Roofing
I paid a competitor a lot of money to build a web site and add blogs. He promised first page google rankings. I stayed for 6 months or so before trying Damon at Visible Roofer. I was in some first page google rankings within a few months. Then Damon totally rebuilt my website because he wasn't happy with the results. I am all over the google searches now and I am very excited about that! I am a smaller roofing company and I am ahead of the so called big guys that have dominated my area for a long time. I highly recommend Damon if your looking to grow your company!

Ken M. of Rescue My Roof