NOT ALL SEO COMPANIES ARE CREATED EQUAL. WE HAVE BEEN HELPING ROOFING COMPANIES GROW SINCE 2009
Our space is very limited and only work with a handful of companies which is why our program is guaranteed to increase your phone calls & web leads.
It's a proven fact that high organic or "natural" listings outperform PPC or "pay-per-click" an average of 85% to 15%. That's a pretty large margin, but don't take our word for it, Google it yourself.
It's also a proven fact that PPC campaigns are more expensive and return a lower ROI than Organic SEO for Roofing Contractors. This is the reason why we focus heavily on getting you ranked organically or naturally in the major search engines and especially in Google with Local Roofer SEO. Our program is considerably less expensive than PPC and it will deliver a much higher ROI in the long run than any PPC campaign you'll run.
If you use a contractor lead service to buy contractor leads, but have share them with other companies, you know that most of those leads are not very good. You might get 5 good leads out of every 10 you purchase. If you're lucky! Your website can produce far superior results. At least 9 out 10 calls or webform submissions that come through your website or Top Google Maps placement are solid, real customers. There really is no comparison, so stop buying roofing leads and contractor leads that you have to share.
Generating your own exclusive roofing leads and calls is a better long term option. Our Roofing SEO helps our clients gain top visibility for dozens of the most searched roofing keyterms that drive traffic in your area. If you are looking for long term sustainable growth, than high organic rankings in your service area can literally change your business.
.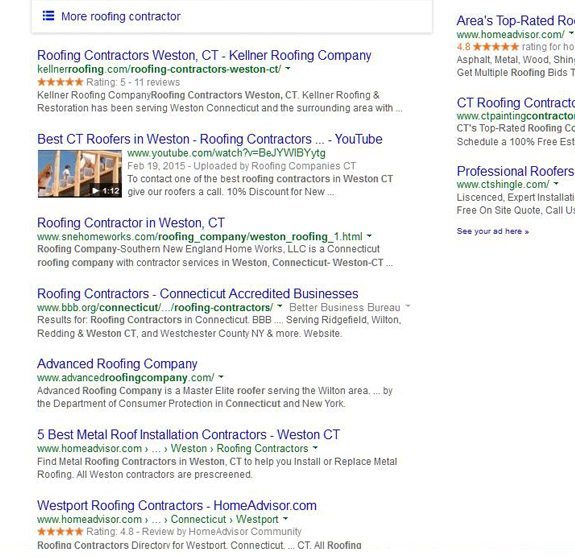 Many companies claim to offer the Best SEO for Roofing Contractors, but how many of those companies refuse to take any money upfront to prove that their Roofing Company SEO actually works? Probably very few if any at all. At the Visible Roofer, we are only interested in earning your business by offering a Roofing Contractor Lead Service that we feel is unmatched.
Simply put, we guarantee first page ranking for dozens of popular search terms like roofing contractor, roofing contractors, roofer, roofers, roofing company, etc., and before we launch your campaign, we do extensive keyterm research to find the most searched terms in your area so you know that you are getting the most bang for your buck.
If claim to be the best or the #1 platform for roofers, shouldn't you be able to achieve several first page rankings in just a couple of weeks and not several months? Whereas most companies take this long just to rank a few keyterms, we rank terms in a fraction of that time by building your domain authority with a diverse and trusted backlink profile. This includes links to mandatory directories, listing sites, review sites, SEO trusted business directories and niche relevant websites, forums and blogs. We build your offsite profile to convey strength, trust and authority to the search engines so that they in turn reward you with high organic visibility.
*We also utilize Schema markup language so that your organic listings will show review stars like our client you see on the left. Less than .o1% of all roofing contractor websites utilize these stars in their natural listings. NO, that is NOT a typo! They are only typically seen on directory websites like Yelp, HomeAdvisor, etc., but we get them to show up for dozens of searches for your local website.
If you've ever performed a local search, you have undoubtedly seen these local maps results. More often than not, these local results are shown above the natural or organic listings and these maps sections have changed drastically over the last several years. They used to be called the "7 pack" as there were typically 7 main listings that showed for each search on a local level.
Today, there are now only 3 main listings which only further stresses the need for a company to obtain top visibility in this section. These local listings are gold and have proven to be invaluable at driving direct calls and roofing leads to local contractors. Since they are typically seen first and show only local companies - they get considerably high impressions and click through rates. When these listings are coupled with high organic rankings, lead and click thorough rates often double or triple.
Contrary to what you might have heard, ranking well on these map listings have nothing to do with your website. This section is tied into directory listings or "citations" and the key to ranking in the Top 3 is directly tied into how your business information is being populated across the many different major, local and hyper local directories.
We get your company listed on up to 200 directories that have been proven to have a direct impact on ranking well in maps. Most contractors ranking in the top 3 have an average of around 25-50 with 75-100 being extremely rare. Because of our new powerful software, we can now Guarantee Top Map Placement in Google and Google Mobile. Until now, that's been unheard of.

WANT TO SEE HOW YOU ARE LISTED?
Want to know how your business is listed on up to the 200 listing, directory and review sites? We often find that most companies fail to rank well in maps because of inaccurate or no business information. This information is free and there is no obligation to run it. Use the information on your own to build up your presence or you can hire us to do it for you. Either way this information is invaluable.
Just input your Business Name, City and Business Phone on the form to the right and our own Inspector Gadget will investigate whether and show if your business is listed, not listed, claimed, accurate or inaccurate on up to 200 sites that have a direct impact on your maps ranking.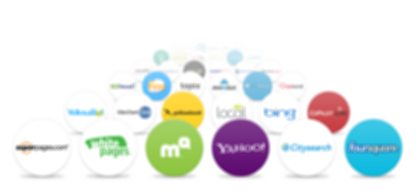 We'll give you a clearer picture of
just how visible you are online.

This information is completely free and there is no obligation. Please allow for up to 1 business day to receive your report. Submissions on weekends will be delivered on Monday. Your report will be sent in Excel format. We will never spam because well... spam sucks! By using this form you agree to our Privacy Policy.
WE BUILD SITES FOR CROSS BROWSER COMPATIBILITY
WHILE MAKING SURE THEY ARE MOBILE AND TABLET RESPONSIVE

FULLY RESPONSIVE WITH FAST LOAD TIMES
You don't need to spend thousands of dollars to get a high quality roofing contractor website. At the Visible Roofer, we build great looking roofing websites for $799 and all of the roofer websites we build are cross browser compatible as well as tablet and mobile responsive.
With most companies that offer contractor website design services, you might be waiting weeks or even months to get your roofing website built. We can get your site up and running in just a couple of business days! Our turnaround time is virtually unmatched, and we'll be more than happy to give you dozens of client referrals that can attest to the speed and quality of our roofing website design. We get things done quickly around here because time is money and we waste neither.
We build some of the best roofing websites around while utilizing one of the best roofing website templates. Our theme is very flexible and we'll customize either one to flow perfectly with your current branding initiative. Our roofer website designs look great on any device and every single one of our roofer websites are designed to maximize conversions into direct calls and exclusive contractor leads.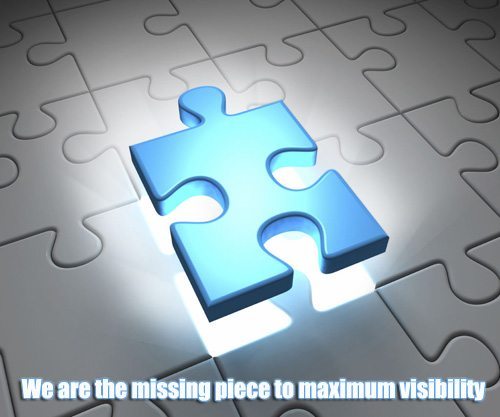 I am happy with the results Visible Roofer has been delivering so far. I have spent tens of thousands of dollars on online advertising with bigger companies and often didn't get the results I am looking for. The work Visible Roofer is doing has taken a little time to develop due to the nature of SEO, but when you are able to get $100,000 profit jobs from it like I have, then it makes that little bit of time well worth it. I get bombarded every day from marketing companies saying that they will get me on the first page of Google, but I'm not leaving the Visible Roofer for anyone because what they are doing works.

Darin Garrett of Jakes Roofing & Coatings
Before I found Visible Roofer, I had used over a 8 different SEO companies that all just took my money. I was on first page in my city in just a couple of months and a year later, I have several dozen Top 3 rankings. They have also delivered first page rankings in over a dozen other cities. I love the personal care and interest that Damon has taken in my business. He has done a lot for my company's online visibility and over the course of this last year we have become pretty good friends. In life you have to pass it forward and Damon does that!

Saul Robles of Kellner Roofing
We were using Kudzu.com for our SEO and our website did not rank on the top 50 pages. They told us it takes several months to see any results. After getting fed up paying for no results, I found Visible Roofer. They were able to refresh our website with excellent graphics, content, and keywords. They dramatically expanded the coverage of my business and we started ranking within 3-4 weeks. I strongly recommend using Damon and his team for any type of SEO.

Douglas Hann of Royal Remodeling
Just want to say thanks for the work you've done so far for us. I really needed this SEO to work and it made me a little nervous when we first started, but you've been very helpful in answering all my questions. Our site which was new, started ranking in just a few months and we are now on the first page of Google in El Paso for dozens of keywords. We even have #1 and #2 rankings in Google Places. Thanks Damon!

Jesse Rojas of Roof Solutions & Construction
Damon with Visible Roofer is great! He is honest, stands behind his work when it comes to SEO and has the experience to provide valuable perspective when it comes to your website. I especially like how Damon took the time to make sure I understood how things work, he really goes above and beyond to help. Visible Roofer has great prices, flexible options, and excellent customer service.

Tarin Ferrill of Gulf 2 Bay Roofing
We have used Visible Roofer to build us a couple of websites and they delivered both of them within a day. We have used other companies in the past and all have dragged their feet for weeks. Visible Roofer has earned our trust.

Jennifer Graves of A Plus Roofing
I have worked with multiple SEO companies and nobody has been able to get me high rankings, except for Visible Roofer. They got me multiple top rankings throughout Los Angeles County and they are the only that has actual done what they said they would do. What is wrong with these other companies?

Tony Figueroa of Best Roofing
Damon you're the man! I am impressed with the phenomenal service and the fact that my website was up and running within 1 day. I would definitely recommend your service to anybody who wants to get a nice looking website built affordably. I'll be using you again for a few more sites.

Mario Moore of Husky Commercial Roofing
You delivered our website in record time and working with you has been a simple, efficient process. I am also impressed that you were able to achieve significant ranking results rather quickly. Your ability to understand and execute SEO is a breath of fresh air. Well done!

Tim Cochran of Right Choice Construction
Damon my friend. The site looks very nice and I am pleased. Thank you for also giving me a good deal on my SEO campaign. I look forward to lots of leads in our busy season. Thank you again my friends.

Javier Chavez of American High Tech Roofing Coatings