The below site is our standard $299 theme…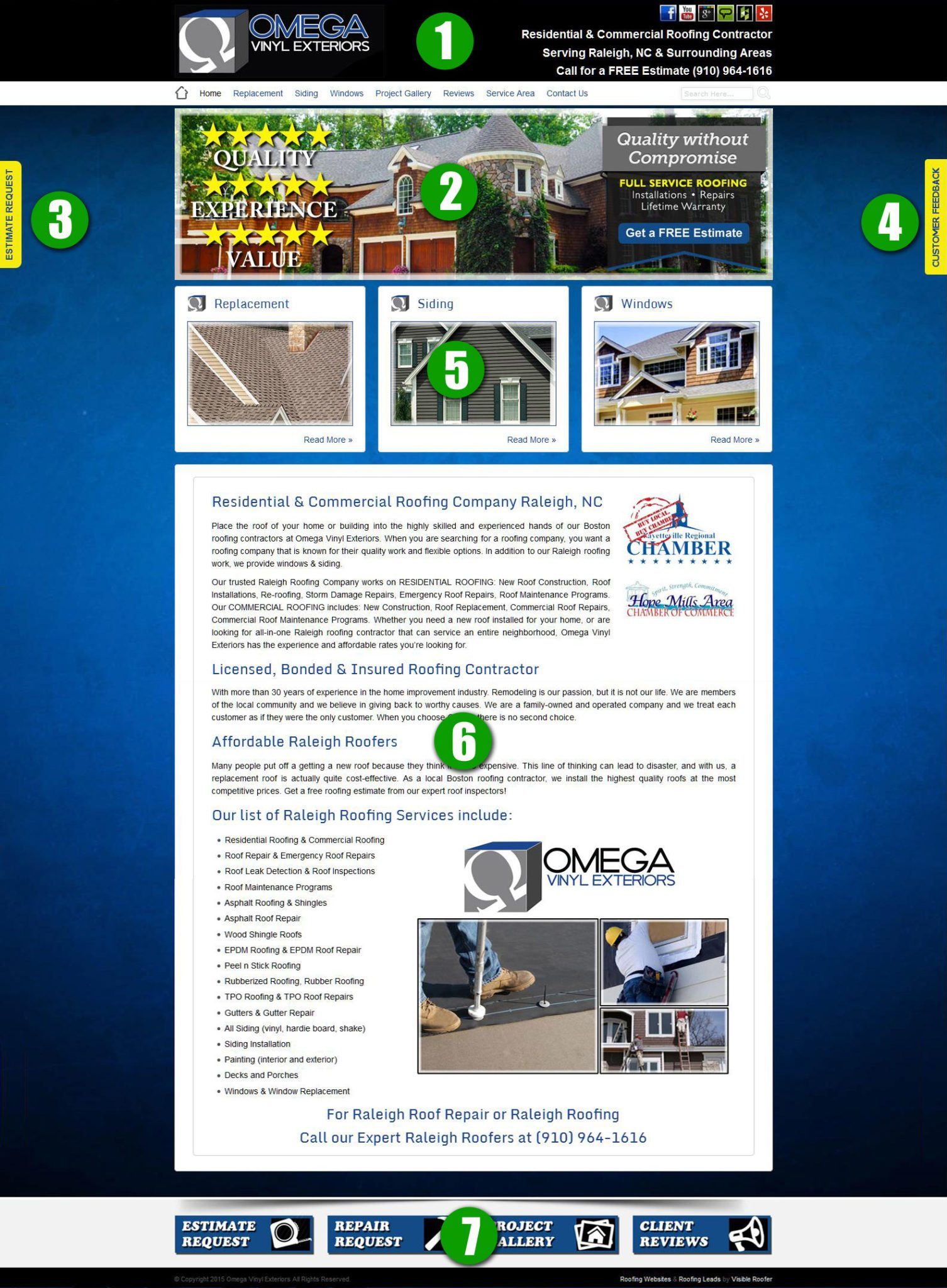 Our standard theme comes with:
1) Header with logo, navigation & call to action
Top header includes your logo with a clear and concise menu navigation including phone number and social media integration and optimized keyterms for your main city. The header stays fixed on top so they're always visible which makes for easy navigating and conversion.
2) Main header picture with logos or stars & call to action
Show off your reputation, trust badges, certification logos, or some brand logos on the left side and include your company tag line and request and estimate button on the right side.
3) Estimate request tab
This tab remains constantly visible on the left hand side of the website, even as the visitor scrolls which gives your visitors an easy way to become a lead.
4) Customer feedback tab
This tab remains constantly visible on the right hand side of the website, even as the visitor scrolls. This tab is very valuable as it gives your customers and easy way to leave a review about your company via 4 methods. They can send a text message, upload a photo, upload or record an audio message or upload or record a video message. All messages can then be approved by you and can be viewed on Grabino.com. It's an easy and convenient way for customers to review you company in just seconds.
5) Areas of expertise
We cater this area to your company's area of expertise. This can including 3 main boxes that go to individual landing pages, or we can create individual clickable images if you would like to showcase more.
6) SEO & city specific, targeted landing pages
This is where most of the SEO takes place as we create and optimize content relative to your chosen cities and specific roofing services. We build out landing pages for each city that we target for you so that they are optimized for best search engine practices and visibility. Whereas most companies do not build out specific landing pages for each city, we build out pages for each city to assure optimal optimization. We also include accreditation logos and additional calls to action like phone numbers in this section. A visitor is never 1 second away from contacting you.
7) Site footer with additional buttons and calls to action
This area of the site is customizable. It can include the various buttons you see here, social media buttons, a contact form, a map, blog posts, twitter feed or anything that you wish. This area can be used to build additional trust factors while encouraging calls and web leads.
All of our standard themes come with the above features for just a one-time fee of $299. No additional fees and no hidden charges. Our new deluxe theme comes with even more features for a one-time fee of $599.
Click below to launch just a small sample gallery of the dozens of websites we have built in our standard theme
Call us at 855.474.2159 or use the form to the right to contact us