The Most Comprehensive Local Data Management Platform
Our Visible Contractor Platform makes it super easy for you to provision, edit and enhance your business listings as well as control data on external sites.
Think Yext, only BETTER.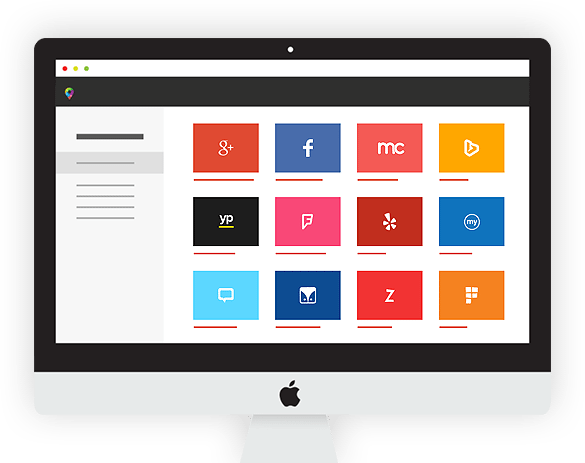 Synchronize Your Data - Instantly
Our platform scans the web to find your your business listings from the top directories including Google Maps, Yelp, YP, Superpages and others.
Our dashboard lets you see your NAP information for each listing, along with any inaccuracies or duplicates that may be present on any of them.

Review Monitoring
It's not an easy task to scour the web for reviews about your business. We bring all of your reviews from the sites that matter.
We constantly listen in so that you can get notified instantly when a customer reviews you anywhere on the web.
With reviews and social interactions at your fingertips, you can connect with your customers easily.
Manage your interactions directly through our dashboard.

Review Widget for Your Roofing Website
You've worked hard to earn great reviews for your business, so why keep them a secret?
We can use our review widget to choose what kind of reviews to show and how you want them to be seen.
Only want 4 and 5 star reviews to be seen? Fine. We can do that. Put your best foot forward.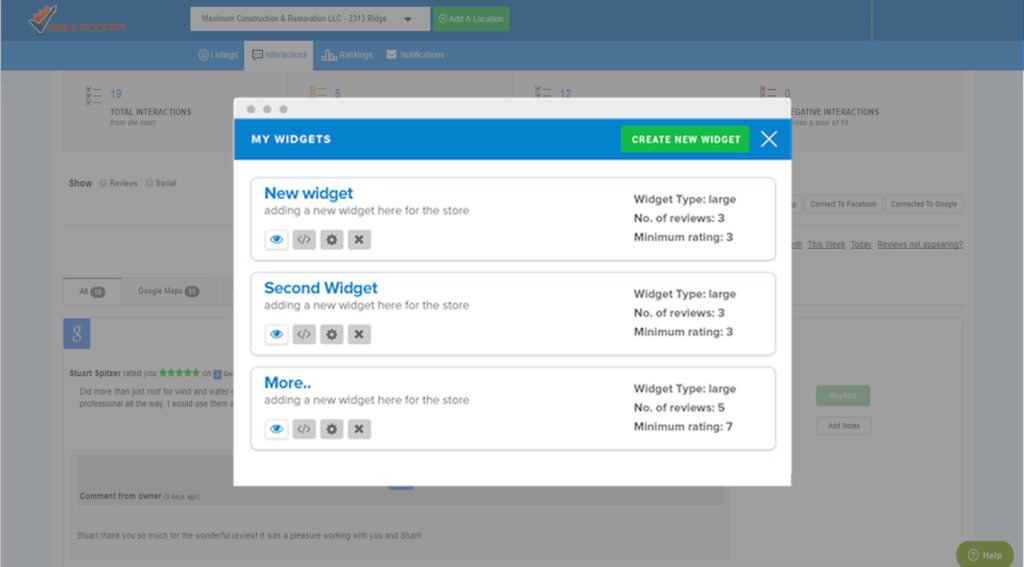 All Of Your Data Available As Reports
Our powerful analytics component keeps track of your business is performing and you can export reports anytime.